Early Childhood Center

NOW ENROLLING FOR THE SUMMER AND FALL!
Come by and tour our facility. Get information about our wonderful Early Childhood Program for ages 12 months-5 yrs!
Our Mission Statement:
Nurturing the souls, minds, and bodies of God's children.
About Us:
Zion Lutheran's Early Childhood Program is a licensed center that provides a loving and Christian environment for children ages 12 months - 5 year olds.
We will provide children a setting to interact with kids their own age.
Learning and fun take place Tuesdays, Wednesdays, Thursdays, and Fridays 9:00 am till 2:00 pm. If you are interested please contact the Early Childhood director, Meredith Helm at 281-991-8600.
Your Child's Life:
We welcome new faces and are eager to share this special time together. This is an exciting time because your child is growing spiritually, physically, socially, emotionally, and intellectually. Every day brings new experiences and adventures. Our program is designed to allow your child to grow through instructional techniques that are appropriate to their developmental level. We promote active learning in an atmosphere of Christian love.
Why We Exist:
The Early Childhood program was established as an outreach to those in the community in need of a part time caregiving program. ECC gives parents the opportunity to have some free time, work part time, do house work, run errands, etc…while giving the children a chance to interact with children their own age. The program provides children with a safe and loving Christian environment. All children will be accepted and loved, in a place where laughter and play are cherished, and where children are given a warm response.
Early Childhood Program includes:
Christian education is taught through the everyday activities:
snack time

indoor and outdoor play

daily circle time

chapel twice a month

Songs and music are presented every day for the children to participate in and enjoy.
Children are met on their level, and teachers show, by example, Christ's way of love, acceptance, and forgiveness.
We believe that children learn by doing. They will learn through discovery and social interaction.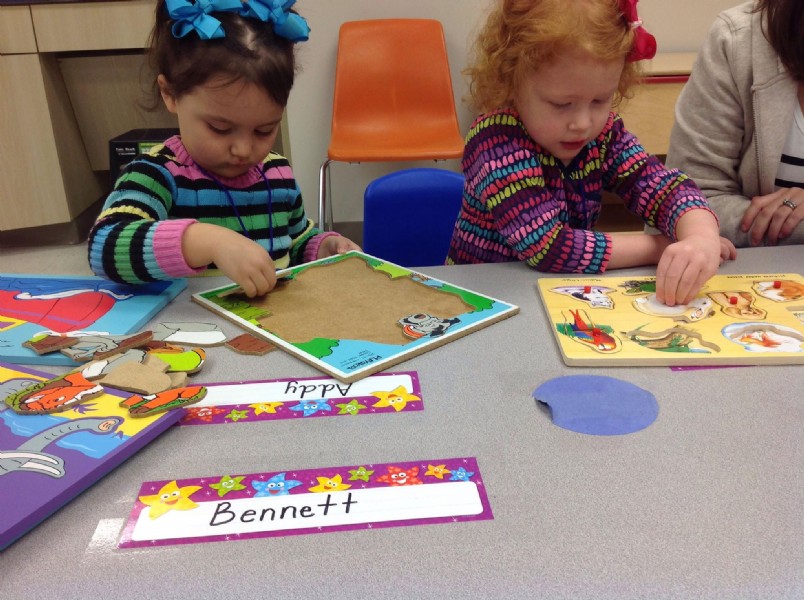 Children will have a chance to have free play with our centers. We have kitchens, blocks, puzzles, etc… in every classroom. Manipulatives will help children develop their fine motor skills while going outside will help with their gross motor skills.
Social skills are a very important part of being a preschool child. The activities in the classroom and interaction with teachers and other children will help in the teaching of sharing, listening, working in groups, and taking turns.
Parents will supply each child's snack and lunch. There will also be a rest time.
Early Childhood Forms
Early Childhood Facebook Page